Chavez Family
The Chavez of Dallas/Ft. Worth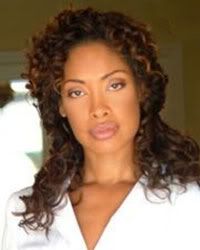 Don Juan Diego Chavez
Denver Capo Julia Maria Chavez
The Chavez have been a thorn in the side of the Innocenti's for some time. A massive crime family centered in the Dallas/Ft. Worth Metroplex, the Chavez also control Austin and have all assumed control of Houston. Well connected with the Cuban cartels and South Florida, if it comes to smuggling in and out of Aztlan, Chavez are the ones to do it.
The family was formed in the early 2020's out of the influx of displaced Texans and Mexicans with the forming of the NAN and Aztlan. A dash of Las Vegas, some Santa Fe, a bit of California all mixed with Mexican Brutality. They number some 20,000 strong in terms of brute strength, but it is diluted by the ground they cover and the 2 active wars they are currently fighting, one in Denver, one in Houston.
The wars in Houston and Denver were ruled on by the North American Commission a few years back, and full court brutal war is not allowed. As such, their expansion has slowed down, and in Denver, may even be being pushed back by the Innocenti lead commission there. They have long however, been using Derek Simpsons instability and personal failings to their advantage, drawing him in to their debt and pushing him to act against the Denver Establishment.
Recently, there has been rumors of direct talks between Julia Maria and Aspanu, leading some to speculate that big things are in the works.
Drugs
Smuggling
Flesh
Electronic Crime
Racketeering
Gambling
Financial Crime
Influence
Muscle
Warchest
3
3
3
5
2
2
3
4
5
6
Cartel Total: 36
---
The title you enter here is not shown and only serves as visible title in the indices.
Simply enter the commenting character alias.
SEARCHING SHADOWLANDS.........[ OK ]
THREADS FOUND: 0
DISPLAYING
page revision: 3, last edited: 05 Apr 2020 20:21